About Gloss & Toss Hair Products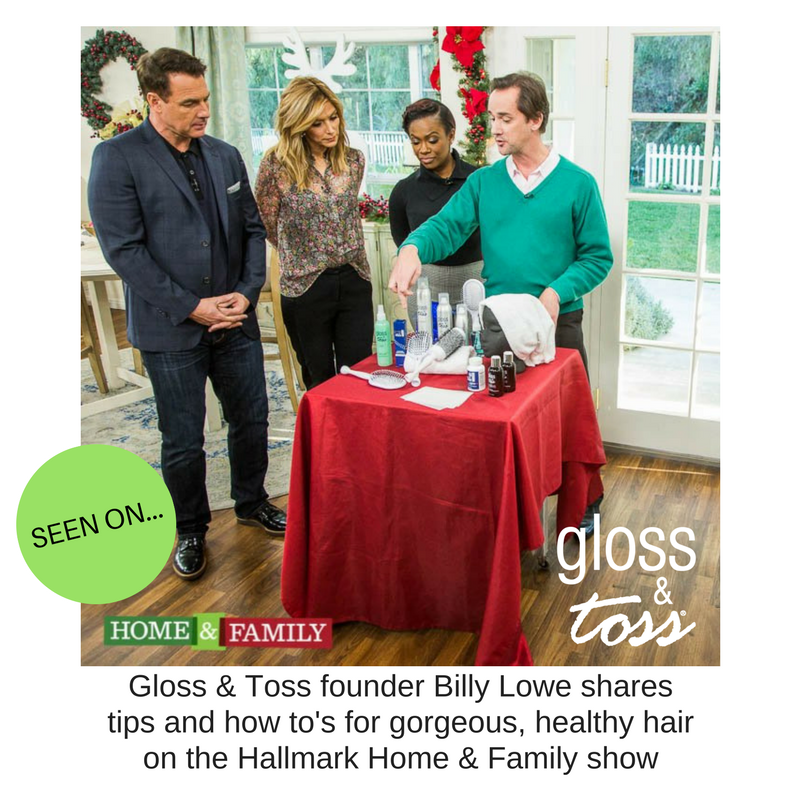 Our hair serum, Shine, started it all. Today we have grown and offer many additional hair products including Dry Shampoo, the ultimate Detangle Brush, oil treatments for hair and scalp, Sea Salt Spray and more.
"CELEBRITY SHINE IN A BOTTLE!" is where it all began. Gloss & Toss began as one single product - our signature fragrance-free hair serum that was used behind the scenes of Hollywood for day-to-day set styling. Our creative team soon realized that this signature product (SHINE) should be made available to clients everywhere for gorgeous results at home - not just on Hollywood sets. We then realized that Gloss & Toss is much more than a hair serum; it is an entire hair care brand. So our journey began.
Today, our products are used on location and behind the scenes of leading Hollywood sets such as How to Get Away with Murder, Criminal Minds, Agents of Shield, The Hallmark Home & Family Show (shown above), KCAL News at Noon, Desperate Housewives, Devious Maids, and so many others. As a Cruelty-Free brand, we've also been part of many Cruelty-Free and No Animal Testing Campaigns including styling hair for Mayim Bialik (shown below) for Cruelty Free International. It's no wonder customers around the world love the products especially since they are used by leading hair stylists and beauty experts in top salons, production sets, & media events. Clients everywhere rave about the great results of Gloss & Toss® products, and we trust you'll love the line just as much.

---
We are working to demystify the world of Hollywood beauty and deliver quality haircare products and styling tips to customers around the world. We want our brand to be, and stay, approachable. From our signature product SHINE to other styling items such as our DRY SHAMPOO and our FLEX-SPRAY hairspray, we look forward to bringing great products and tips to you. Visit our SHOP page for your haircare needs, and learn quick and easy styling tips from our creative team along the way.
---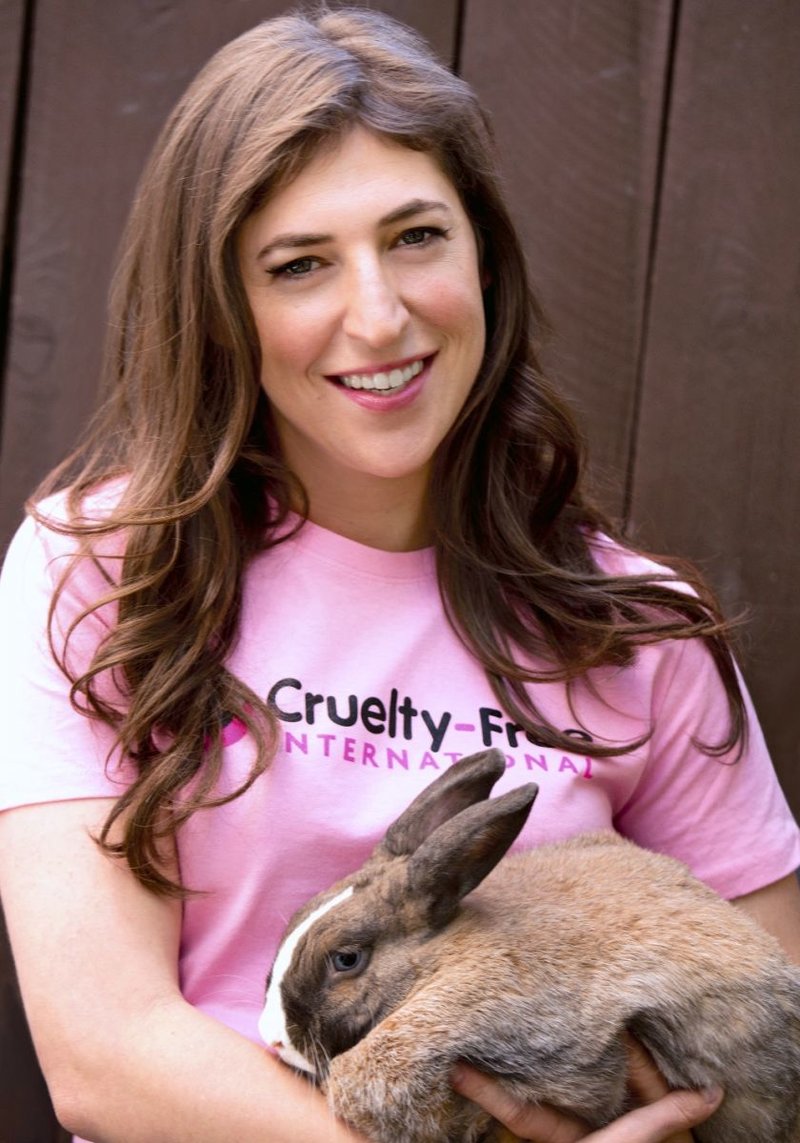 Finally, we are a proud Leaping Bunny Certified Company. Though the years we have worked on countless cruelty-free campaigns including Cruelty Free International with Mayim Bialik (right) as well as other informercials including Amy Smart Leaping Bunny campaigns, Born Free USA fashion shows, and so much more. We do not test on animals, and love the support our clients give because of this policy. We are also proud to be listed in the aavs.org directory and work hard to support education and opportunities that protect animals and their lives against unnecessary testing.
Mayim Bialik (right) for Cruelty Free International.
Hair by Gloss & Toss®. Photo Lesslie Hassler/Cruelty Free International.
Thank you for taking this time to visit our site, and to learn a little more about our passion for the world of hair and beauty. We look forward to having you try our products, and sharing more with you as well.